FAITH. Our goal is to help men, their families and their parishes grow closer to Christ. Through our programs and resources, we provide opportunities to live and spread the Catholic faith.
CHARITY. Charity is at the heart of our work and our faith — and it always has been. For the Knights of Columbus, charity means supporting a virtually boundless variety of projects.
CATHOLIC MEN. We are Catholic men who lead, serve, protect and defend. We share a desire to be better husbands, fathers, sons, neighbors and role models and to put charity and community first.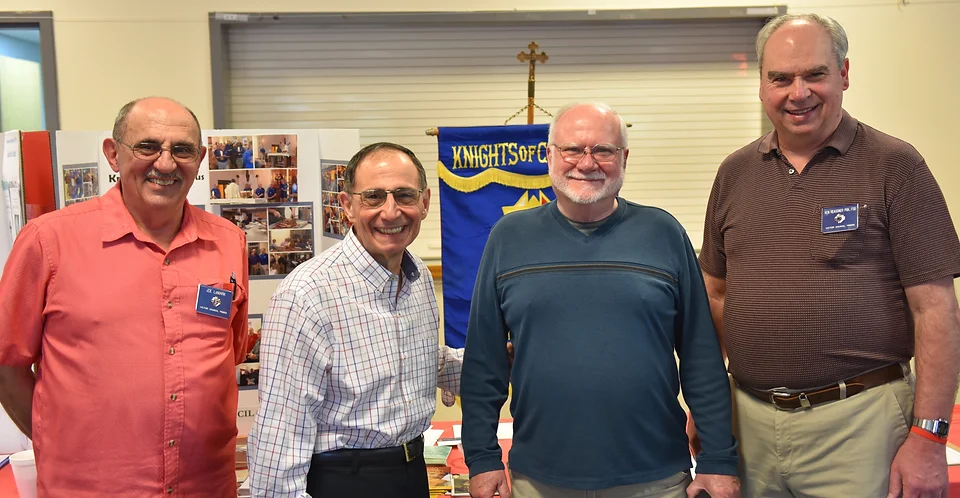 Building a Brotherhood
"Iron sharpens iron, and one man sharpens
another" (Proverbs 27:17). Through shared
experience and small group discussion, men
build a brotherhood through Into the Breach,
strengthening them in their mission as disciples.
​A LETTER TO OUR BROTHERS IN THE PARISH
Conctact William Clifford before March 1, 2021
through 585 742 2358 or .